Online exam training
Do you need to pass you English exam? English Essentials gives you lots of extra listening, reading and grammar practice.
English Essentials is a comprehensive training package containing over 1,000 interesting texts and video fragments at all levels, ranging from CEFR Pre-A1 to C2.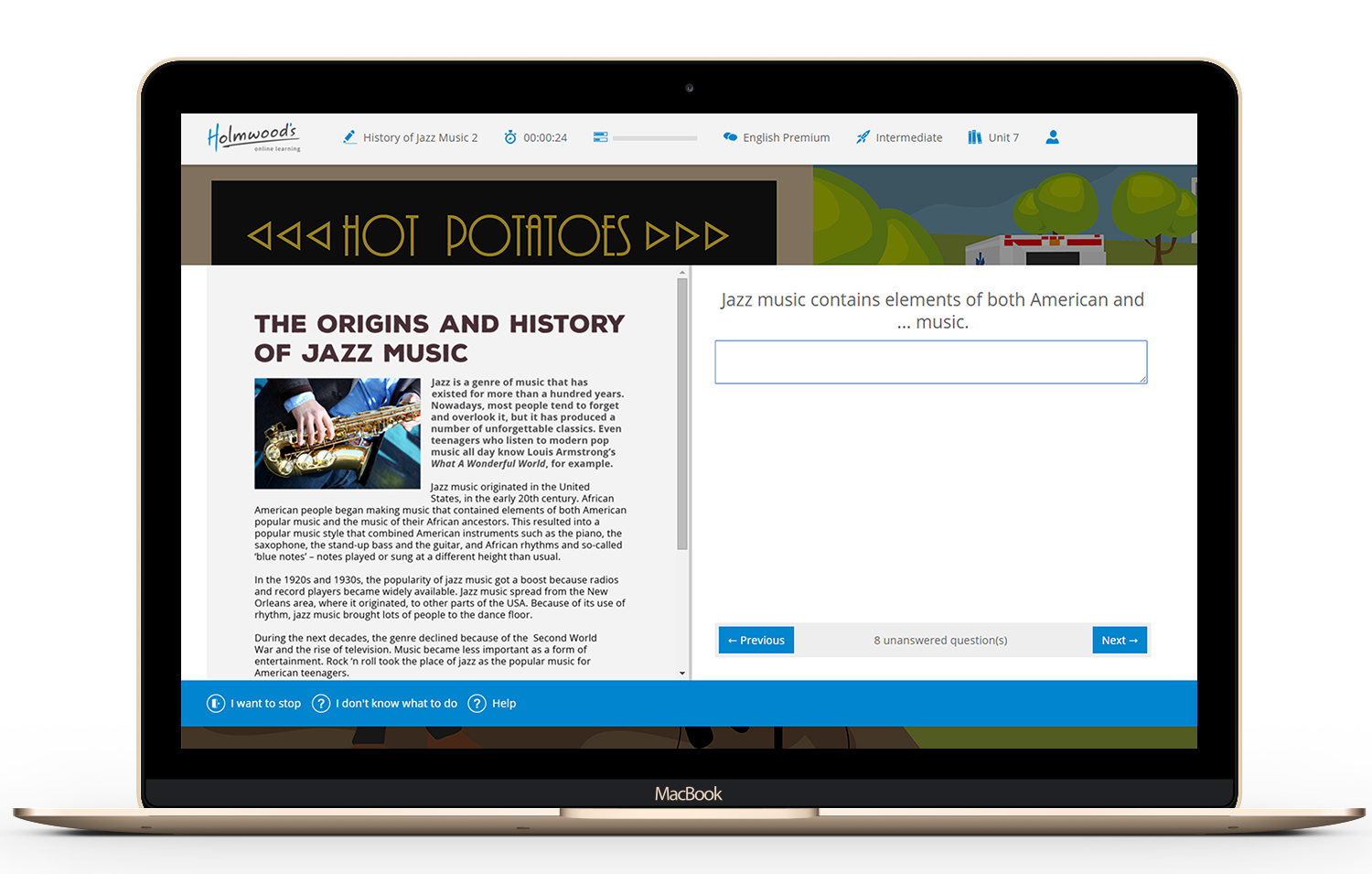 Pricing
A 1-year subscription to English Essentials costs €59. This subscription gives access to all levels, so you can pick your own starting point.
All prices are including VAT and valid through 31/12/2023
Free trial subscription
Do you want to try before you buy? Take out a free trial subscription and find out how the course works! You can use English Premium for free for 14 days, with a maximum of 50 exercises.