Learning English made fun
With English Premium, you can learn real English at your own pace and level, whenever you want. Follow an interesting storyline, learn all about the cultures of English speaking countries and become fluent in English in the meantime!
English Premium is interactive, effective and easy to use. Take out a free trial subscription and start learning real English today!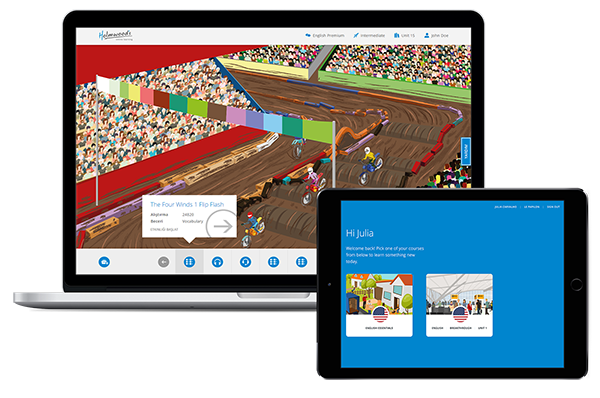 Pricing
A 1-year subscription to English Premium costs €129. This subscription gives access to all levels of the course, so you can pick your own starting point.
All prices are including VAT and valid through 31/12/2018
Free trial subscription
Do you want to try before you buy? Take out a free trial subscription and find out how the course works! You can use English Premium for free for 14 days, with a maximum of 50 exercises.